How to Pay for Your ENT or Cosmetic Procedures
At Mountain State Cosmetic Surgery, we believe in making it as easy as possible to pay for the procedures you need. We accept different forms of payment including cash, major credit cards, and other financing options or health insurance.
In some situations, your ear, nose or throat procedure may be fully or partially covered by your healthcare provider. This is because many of the ENT procedures Dr. Paine performs are medically necessary for the patient.
For more information on financing, please contact our office with any questions you may have. We will be glad to help you figure out the right financing options for you.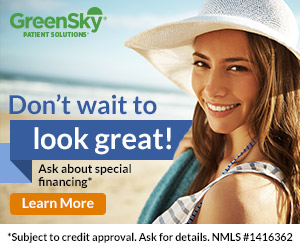 ---
CareCredit
CareCredit has been providing a valuable financing option for treatments and procedures that typically are not covered by insurance, or for times when insurance doesn't cover the full amount. CareCredit is also used by cardholders to pay for deductibles and co-payments.

---
Wells Fargo Health Advantage®
Wells Fargo Health Advantage financing allows you to get the procedures you need when you need them with no interest financing options. It works much like a credit card, giving you the opportunity to finance your hearing aid, cataract, and ENT procedures today and pay for them over time.
Click here to apply today and begin using your line of credit immediately with approval.